Horse Bowl Contest
Find this page at:
go.ncsu.edu/readext?290996
March 27, 2021
SAS Hall
NCSU Campus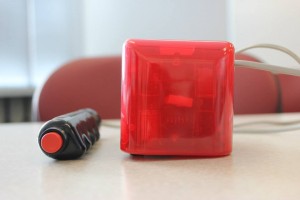 The Horse Bowl Contest is designed to offer an opportunity for youths interested in horses to display the knowledge they have gained in a competitive and friendly atmosphere. Additionally, it is designed to encourage youths and leaders to study and obtain a more thorough and complete knowledge of horses and related subject matter. Youths will gain confidence in their horse knowledge and be rewarded and recognized for their achievements. Local club, county, or inter-county competition is encouraged whenever feasible. Finally, the Horse Bowl Contest is designed to always provide an enjoyable educational experience for participants and spectators.
State Contest Motel Accommodations
Wingate by Wyndham State Arena Raleigh/Cary
Queen Rooms: $75
Forms and Schedule
2021 NC State Horsebowl Online Entry Form (online form must be completed by 3/16/21)- Only complete this form after your team has competed at the district level and earned a spot at state.
2021 Horsebowl & Hippology Contest Schedule
Map to Riddick contests 2021
District Horse Bowl Contest Dates
Southeast District Date: , University of Mt. Olive Contact: Eileen Coite, Sampson County Extension Director, Email: eileen_coite@ncsu.edu
South Central District Date:  Union County Extension Office Contact: Samantha Taylor, Union County 4-H Volunteer,  Email: Wentersenvt@aol.com
North Central District Date: February 27, 2021 Guilford County Extension Office Contact: Morgan Manness, Rockingham County 4-H Extension Agent, Phone: 336-342-8230, Email: morgan_maness@ncsu.edu
Northeast District Date: Nash County Extension Office Contact: Mason Lawrence, Pasquotank County 4-H Extension Agent, Phone: 252-338-3954 Email: mason_lawrence@ncsu.edu
West District Date:  Contact: Tammara Cole, Macon County 4-H Extension Agent, Phone: 828-349-2046 Email: tammara_cole@ncsu.edu
Please contact your county extension agent for more information. In order to participate in District Horsebowl contests, each county must have submitted 40 questions to EHH by January 15, 2021.
2021 Horsebowl Questions Memo– Deadline January 15, 2021
2021 County Submitted Questions Template (Excel Version)
2021 County Horsebowl Questions Template (Google Sheets Version)
Preparing for Horsebowl Competitions (information on submitting and writing questions and studying for competitions)
Educational Event Donors Needed! If you would like to sponsor the horsebowl contest, please complete this form: NC State Educational Contest Sponsorships
Eligibility
Each contestant must be an actual 4-H club member approved by his or her county Extension office and horse club leader. Participants are not required to own a horse to participate. Each team must have four eligible members. All team members must be present at the team seeding. All members of a Junior team may not have reached age 14 as of January 1 of the current year. All members of a Senior team must have reached age 14 but not age 19 before January 1 of the current year. It is strongly encouraged that mixed division teams consist of at least two Junior members and two Senior members. (A mixed team must contain at least two Junior members and one Senior member seated in competition at all times and may not have more than two Seniors seated at any time.)
Any entry form not completed in its entirety will be returned to the sender. If the entry form is resubmitted after the deadline date it will be assessed a late fee of $10 per team. In the event that late entries are prohibited, no late entries will be accepted.
Contestants may participate in only one division and on one team in a given year. Members of 4-H are not eligible to participate in a regional or state contest if they have completed a secondary education course (college, community college, or technical school) related to Horse Bowl Contest subject matter. An All-Star Team composed of the high-scoring Senior individuals from the Senior and Mixed Division, in the NC State 4-H Horse Bowl Contest will be tested to determine the state team and will represent North Carolina in National and Regional competition. In the event a high Senior Horse Bowl individual also is a high individual in the State Horse Judging Contest or Hippology Contest within the same year, that individual will have one week after completion of the State Horse Judging Contest to declare in which event(s) he or she wishes to represent North Carolina at national contests.
The State Extension specialist will designate the next high-ranking individuals in the other contest(s) to represent North Carolina at nationals. Members of the champion team in the Senior, Junior, or Mixed divisions who were not selected to participate on the state team, will be eligible to compete on future teams in that division as long as they meet the age and educational eligibility requirements. Members of the state team selected from the Senior and Mixed divisions and participating at the National 4-H Roundup or Quarter Horse Congress will be ineligible to participate as members on any future county horse bowl teams. The winning state team from the previous year will be eligible to assist as scorers and doorkeepers in the Junior or Mixed divisions of the current year at a regional or state contest.
Please thoroughly read the Horse Bowl Contest section in the NC 4-H Horse Program Rulebook (pages 147-157) for additional information on contest rules, regulations, order of play, etc. NEW RULES FOR 2020 are HIGHLIGHTED IN YELLOW!
All valid references for the Horse Bowl Contest are listed under Educational Materials. Please remember that references differ for Junior, Mixed and Senior level teams! ONLY the sources listed on the NC 4-H Horse Program website will be considered valid for the contest.