NCSU Equine Short Course Series Information
Find this page at:
go.ncsu.edu/readext?285854
Current Short Course Offerings:
Due to COVID-19 restrictions that are currently in effect for NCSU events, the 2020 NCSU Horse Judging Short Course & Open Horse Show Judges' Certification Clinic will not be held in-person. 
We are developing an online set of educational modules that will be available for subscribers to view on demand. Based on survey results, the modules will include the following topics and presentations:
Halter/Conformation – All disciplines
Western- Western Pleasure, Ranch Riding
Hunter- Equitation Over Fences, Stock Type & USEF Hunter Under Saddle
Saddle Seat- Hunter Pleasure, Western Pleasure, Country English Pleasure
Gaited- How to judge all types of gaited together
We anticipate registration becoming available mid-October and the modules opening early in November.
Open Horse Show Judges' Certification Clinic
General Information
All short courses and clinics are offered as an educational service of the Extension Horse Husbandry Section, North Carolina Cooperative Extension Service, in cooperation with the Animal Science Department at North Carolina State University. Additional event sponsors and contacts are listed for specific short courses and clinics where appropriate. Please make your inquiries for an event to the coordinator listed under the specific short course or clinic.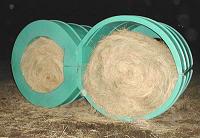 The North Carolina State University Equine Short Courses were establishedHay Tunnel in 1986 with the first annual Open Horse Show Judges' Certification Clinic. The Short Course and Clinic Series has gained national and international recognition and will provide a variety of educational information events.
Each educational event is uniquely designed to provide the most recent information and technology for a specific audience. Short course participants are encouraged to carefully review the enrollment, course content and eligibility information specifically provided for each short course and clinic. Horses accepted into clinics must present proof of a current negative Coggins test before unloading on the clinic grounds. Participants in short courses that require contact with live horses will be required to complete a liability waiver form. For more information concerning an equine short course or clinic, please consult appropriate web page and/or the designated course coordinator.
Enrollment
Separate pre-registration forms and checks are required for each course or event. The registration fee must accompany the registration form. Registrations will be accepted on a first-come basis prior to the advertised deadline date. Registrations will not be processed without the accompanying course fee payable in separate checks. Combined checks and/or accompanying registration forms will be returned for separate processing. Those registrations received after a deadline will be assessed a late fee. Time permitting, e-mail notice or a letter of acceptance will be mailed to participants if registration is received two weeks prior to the course for all courses except the Youth Judging Team Training Clinic.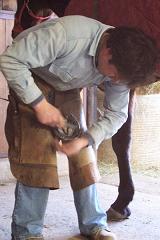 Clinic and short course enrollment varies depending upon the degree of comprehensive instruction, the number of laboratory sessions, live animal demonstrations and facility size. People applying to short courses or clinics with no vacancies will have an option of being placed on a waiting-list on a first-come basis. Individuals not accepted in a course which has limited Farrier enrollment or canceling prior to a course registration deadline date will receive a full refund. Individuals canceling after the event registration deadline date will not receive a refund but may substitute a participant for that event. Admittance is limited to those individuals enrolled in that event. No visitors, spouse/ children, or pets will be admitted.
Checks should be made payable in U.S. funds in accordance with the registration information provided for each specific course. When enrolling in multiple short courses or clinics, please provide a separate check (made out to the appropriate account name) and registration form for each event.
In the event of inclement weather, contact the Extension Horse Husbandry voice mail phone line, (919) 515-5784 for update information concerning short course/clinic cancellations. Canceled short courses and clinics will be announced on the voice mail recording. Short Courses or clinics failing to make the minimal participation requirement after the registration deadline date may be canceled. Participants enrolled in canceled courses/clinics will receive a full refund.
The funds are administered by the North Carolina State University Cooperative Extension Foundation with input from the Equine Extension Foundation Advisory Committee.
All funds remaining after payment of expenses for the short courses may be used to fund additional equine events under the guidelines of the NCSU Cooperative Extension Foundation.