Please check back to see if this event will be offered in 2015!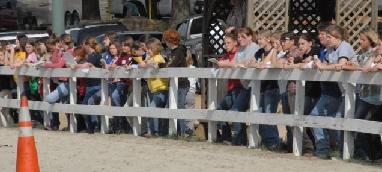 COURSE DESCRIPTION: Youth and adults interested in learning how to excel as competitors and coaches in competitive 4-H, FFA and inter-collegiate horse judging contests are invited to attend the 3.5 hour training session. Topics will include organizing and delivering oral reasons, formulating a judging system and effective use of terminology. The training session will use a variety of video horse judging classes as a model for training on class placing and oral reason training. An afternoon session for all individuals interested in expanding their knowledge for the Horse Bowl and Hippology contests will occur following the lunch break.
515-5784
Fax: 919-515-8518
The registration fee covers the cost of handouts, facility rental, and a refreshment break. Room size is limited to 120 youth and adult participants. Participants must be pre-registered and will be accepted on a first-come basis.
LOCATION:
HOTEL ACCOMMODATIONS:
Course Schedule