North Carolina 4-H Horse Program Educational Contest Results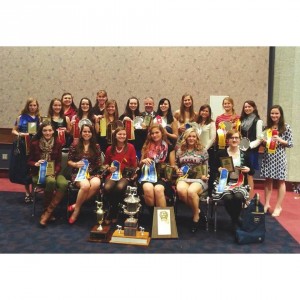 Over the past twenty years, the North Carolina 4-H Horse Program has offered youth the opportunity to compete across the nation in equine educational events such as Horse Bowl, Hippology, Horse Judging and Public Speaking. Please view the following pages to see our 4-H'ers achievements from the past year and I'm sure you'll agree that we have one of the most talanted and amazing group of young people from across the nation in our program. As always, we are extremely proud of our 4-H'ers accomplishments. Keep up the good work!
North Carolina State 4-H Horse Program Contest Results
Southern Regional 4-H Horse Championships Results
AQHYA World Championship Contest Results
All-American Quarter Horse Congress Contest Results
Was the information on this page helpful?