Show Exhibitor Information and NECESSARY Forms
Please make sure to review ALL of the information listed below before attending the North Carolina State 4-H Horse Show. Additionally, please be mindful of all deadlines as late entries will NOT be accepted.
2014 State 4-H Horse Show Event Schedule
2014 State 4-H Horse Show Class List
2014 Exhibitor Entry Information and Arrival Procedures
2014 NC 4-H State Horse Show Operating Procedures
NOTE: The following forms MUST be filled out PRIOR to ARRIVAL at the North Carolina State 4-H Horse Show:
Member Dress and Behavior Policy
PLEASE NOTE: 2015 Southern Regional Horse Show entries will close at 12:00 noon at the State 4-H Horse Show Office on Sunday, July 12, 2015. All entries must be submitted by this deadline. Entries can NOT be mailed to the Extension Horse Husbandry Office. All 4-H members, regardless of participation at the State Show or points earned, are eligible and encouraged to enter the Southern Regional 4-H Horse Show. Priority will be given to entries according to rules listed in the 4-H Horse Program Rules and Regulations Manual.
If you are unable to attend the North Carolina State 4-H Horse Show due to unforeseen circumstances, please use the following form to request a refund.
Schooling Information
The following information is provided to make schooling schedules at the North Carolina State 4-H Horse Show run as smoothly as possible. Please review the forms listed below and follow ALLguidelines.
2014 Schooling Rules Write-Up
Dressage Exhibitor Information
Please visist the following link for the USDF's recommendations for Dressage Equipment and Attire:http://www.usef.org/documents/FormsPubs/DressageEquipmentBooklet.pdf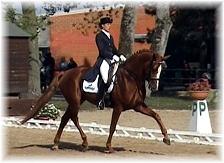 Please make sure to review the North Carolina 4-H Horse Program Dressage Manual plus all supplemental information before attending the State 4-H Horse Show. Also, make sure to fill out the additional entry form for the Dressage/Combined Training competitions at the North Carolina State 4-H Horse Show.
Dressage Rulebook update for 2014
2014 NC State 4-H Horse Show Dressage Supplement
Advertisement and Sponsorship Information
Information for Potential Sponsors / Advertisers / Vendors
A special award presentation will be made during Opening Ceremonies to the county delegation who submits the largest sum of ad/sponsorship money. All money must be submitted to Extension Horse Husbandry by June 6, 2014 and must be clearly identified with the county submitting the funds.
Wake County Banner Form – Proceeds from the sale of these banners will help to provide scholarshipsand offset travel expenses for NC 4-H Horse Teams representing North Carolina at National Competitions.
SWAP Shop Information and Entry Forms
Clean out your closets, trailers and tack rooms! The 4-H Consignment Shop will again be held during the State 4-H Horse Show. If you wish to consign items, there is an online method to register and tag your items. A 20% consignment fee for sold items supports the NC 4-H Horse Program Educational Events Fund traveling teams.
 Operating hours for the Consignment Shop will be:
Wednesday 10:00am to evening
Thursday During Show Hours
Friday During Show Hours
Saturday During Show Hours
Sunday 9:00am to 12:00pm