Check Back Soon for Updated Information
January 28-29, 2012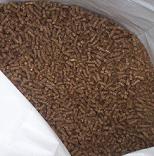 The Doubletree by Hilton Raleigh Brownstone Hotel Conference Center
1707 Hillsborough Street
Raleigh, NC 27605
Sponsored By:
Arenus
Presented by:
Extension Horse Husbandry
Animal Science Dept
North Carolina State University
&
College of Veterinary Medicine
North Carolina State University
COURSE DESCRIPTION: The Horse Nutrition Short Course for Veterinarians is restricted to practicing veterinarians, nutritional consultants, graduate students with an interest in equine nutrition and veterinarian students. Participants will receive instruction from top equine nutrition professors at North Carolina State University and feed industry professionals. Nutrition topics will be presented at a level that is directly applicable in an equine veterinarian practice, while emphasizing the newest nutritional technology that enhances equine health.
Special group question and answer sessions will provide participants with scientifically proven feeding practices for specific diseases and conditions typically seen in the equine industry. Participants will receive handout information on all topics. A pamphlet which includes the course schedule and registration form is available HERE.
FEES: A short course fee of $100 for practitioners or $50 for students must be postmarked January 13, 2012. Substitutions for pre-registered participants will be accepted after the deadline date.
Please remit a completed registration form and check payable to NCSU to:
Extension Horse Husbandry
Equine Short Course Series, NCSU Box 7523
Raleigh, NC 27695-7523
Phone: 919-515-5784
Fax: 919-515-8518
LOCATION: All activities will be at the Doubletree by Hilton Raleigh Brownstone Hotel- University Hotel.
HOTEL ACCOMODATIONS:
The Doubletree by Hilton Raleigh Brownstone Hotel- University Hotel
1707 Hillsborough Street
Raleigh, NC 27605
919-828-0811
Reserve your room prior to January 9, 2012 to receive the special short course rate of $89 +tax/night.
Course Pamphlet- Includes registration form & schedule