Check Back Soon for Updated Information
January 5-7, 2012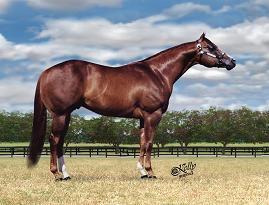 COURSE DESCRIPTION: Make plans now to attend the AQHA Novice Judging Seminar to learn about the latest judging techniques, review new and updated AQHA rules and ask your showing questions to AQHA professionals representing all show segments. The seminar/short course is limited to the first 40 people applying to become an AQHA Specialized Novice Judge!
An AQHA Specialized Novice Show Judge testing session will be held in conjunction with this AQHA Educational Judging Seminar. If you wish to apply to be an AQHA Specialized Novice Show Judge, you will be required to complete video tests on seven classes, including Reining, Trail, Western Riding, Working Cow Horse, Horsemanship, Working Hunter and Equitation on the Flat. While at this seminar, you'll also be required to attend an orientation session on the responsibilities of being an AQHA-Approved Judge, complete a 50 question open-book test on the show rules of the 2012-2013 AQHA Handbook of Rules and Regulations and complete a scored interview by members of the AQHA Judges Committee.
All questions concerning the seminar should be directed to AQHA.


FEES: An advance registration fee of $250.00 is required by December 1, 2011.
CONTACT: For complete details or to enroll today, contact Shelly Spears sspears@AQHA.org or call 806-378-4712.
LOCATION:
Holiday Inn & Suites Cary
5630 Dillard Drive
Cary, NC 27518
919-851-1220
HOTEL ACCOMODATIONS:
Holiday Inn & Suites Cary
5630 Dillard Drive
Cary, NC 27518
919-851-1220
Reserve your room prior to December 15, 2011 to receive the special short course rate.